May 15, 2022
9:15 AM
429 Shipley Ferry Road Blountville, TN 37617
Join us in person or online at 9:15 am for Sunday Worship. Click here to view Livestream @ 9:15 am. View on Facebook or YouTube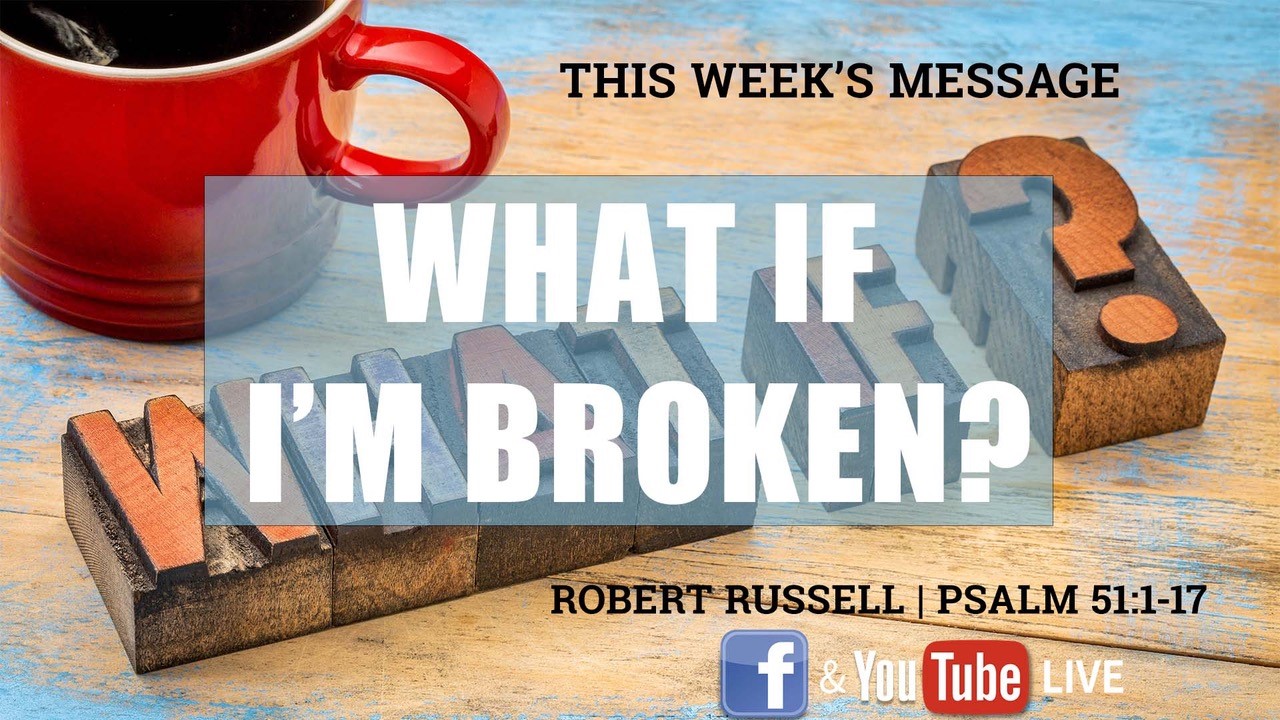 DISCUSSION QUESTIONS:
1) How has your own sin broken your soul? Are you still carrying guilt and shame?
2) What is the concept (doctrime) of original sin?
3) How does original sin impact every person and spread brokenness?
4) How has the sin of others generally impacted you?
5) Have you been personally traumatized by the sin of other people?
6) What is the process by which God heals and restores broken people?
7) What does it mean to have a "broken spirit - a broken and contrite heart"?